Washi Tape Stand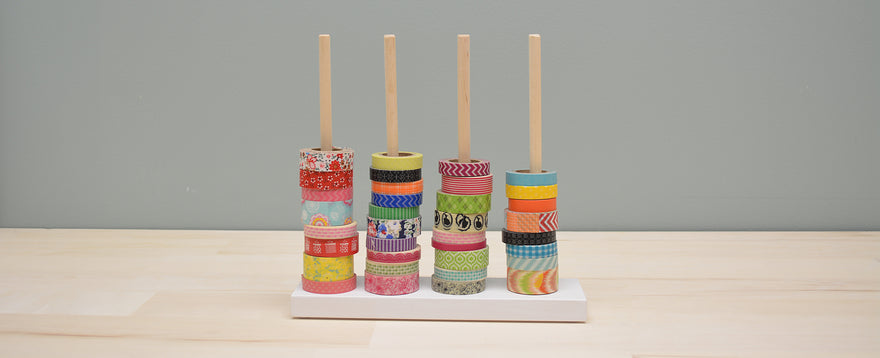 Hi everyone! Have you heard of our Washi Tape Stand? There has been a great response to this organizer so far and I can't wait to tell you about it! Whether you want to take your washi with you to a crafting event, decorate your shelf to showcase those beautiful designed washi tapes (let's be honest, we usually end up buying the washi tape because of how amazing they all look, right?), or just need to clean up those cluttered boxes of washi tape, now you are able to with ease! 
Here is what you will receive: Four 3/8" dowels and one Washi Tape Stand base. 
The set-up is super easy. All you need to do is insert the dowels into the base. And just like that, you're all set to go!  
note: Dowels should fit slightly loose. If fit is too tight, simply tap dowel in place with a hammer. For a more permanent installation, add a small amount of general purpose glue in hole prior to assy..
(fun fact: you can remove the dowels easily, this means you get to be creative to see what other items you can organize!...Like removing dowels to store larger ribbon spools!)
We hope you will get to enjoy the Washi Tape stand!
Happy Organizing!
Share a comment
Comments will be approved before showing up.